An Aesthetics of Injury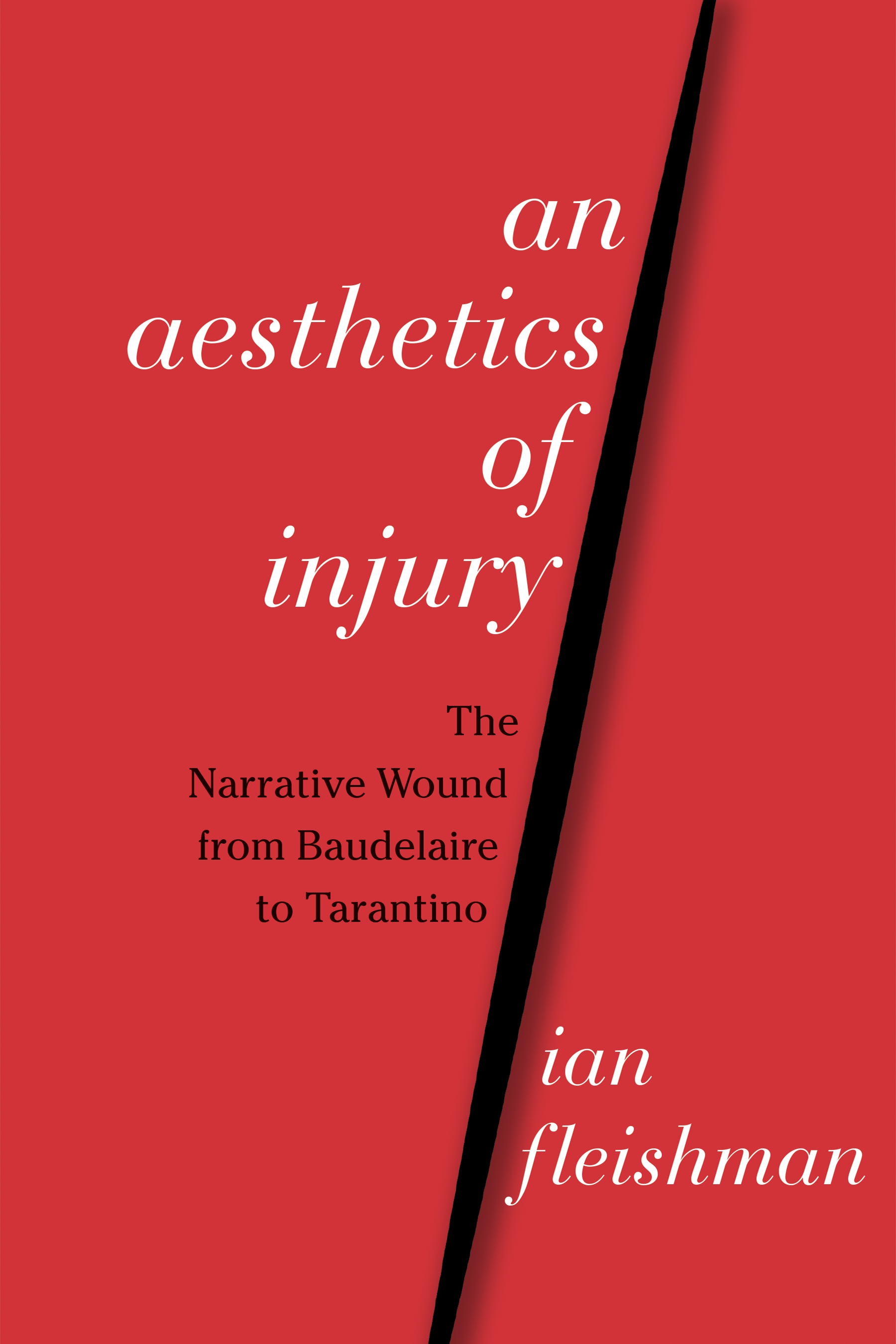 An Aesthetics of Injury exposes wounding as a foundational principle of literary and filmic modernism. Theorizing the genre of the narrative wound—texts that aim not only to depict but also to inflict injury—Ian Fleishman reveals harm as an essential aesthetic strategy in ten exemplary authors and filmmakers: Charles Baudelaire, Franz Kafka, Georges Bataille, Jean Genet, Hélène Cixous, Ingeborg Bachmann, Elfriede Jelinek, Werner Schroeter, Michael Haneke, and Quentin Tarantino.
Violence in the modernist mode, an ostensible intrusion of raw bodily harm into the artwork, aspires to transcend its own textuality, and yet, as An Aesthetics of Injury establishes, the wound paradoxically remains the essence of inscription. Fleishman thus shows how the wound, once the modernist emblem par excellence of an immediate aesthetic experience, comes to be implicated in a postmodern understanding of reality reduced to ceaseless mediation. In so doing, he demonstrates how what we think of as the most real object, the human body, becomes indistinguishable from its 'nonreal' function as text. At stake in this tautological textual model is the heritage of narrative thought: both the narratological workings of these texts (how they tell stories) and the underlying epistemology exposed (whether these narrativists still believe in narrative at all).
With fresh and revealing readings of canonical authors and filmmakers seldom treated alongside one another, An Aesthetics of Injury is important reading for scholars working on literary or cinematic modernism and the postmodern, philosophy, narratology, body culture studies, queer and gender studies, trauma studies, and cultural theory.
Reviews
"In An Aesthetics of Injury, Ian Fleishman convincingly proposes wounding as a major narrative strategy in modernist aesthetics, one that seeks to compensate for literature's apparent powerlessness by insisting on its duty (in Kafka's words) to 'sting' or 'stab'. [...] Fleishman's work is clear, illuminating, and deserving of a place on modernist literature syllabuses."
—French Forum

"An incisive and provocative contribution to the history and theory of modern narrative since Baudelaire. Fleishman shows that the image of an open wound, implying an allegoric dimension, or an aesthetic of injury, plays a vital and thus far neglected role in nineteenth and twentieth-century literature."
—Johannes Türk, author of Die Immunität der Literatur

"Fleishman's book is extremely successful at bringing together a wide array of media and artists to offer us an innovative and extremely useful theorization of aesthetic violence."
—German Quarterly

"An Aesthetics of Injury is insightful, beautifully written, and compelling. It will help shift many discussions in literary, film and feminist studies."
—Kathleen Komar, author of Reclaiming Klytemenestra: Revenge or Reconciliation
"Ian Fleishman has produced a stimulating and wide-ranging book that examines a diverse set of works in terms of an aesthetics of injury. [...] The great strength of this book is its attention to textual detail [...] this is an original and engaging book of indubitable interest to those who work on these authors."
—French Studies

"Thoroughly researched with ready references to letters, interviews, and unpublished manuscripts; and written not without finesse, Fleishman's chapters are neatly connected by the authors' own elective affinities. Indeed, it is as a historian of literature and film that Fleishman excels, making plausible a partly new trajectory and taking up a couple auteurs behind whose contradictory commitments he reveals similar concerns. An Aesthetics of Injury is admirably comparative and unhindered by national limitations or generic constraints."
—Comparative Literature Studies

"Cultural diagnostician Ian Fleishman trains his writing on the incomprehensible wounding of language. With an elegant sensibility for the disruptions of narrative injury and structural disintegration, he scans the agony of essential literary despair after Baudelaire and Kafka. Poignant and incisive, alert to disavowed aspects of social existence, An Aesthetics of Injury comes up against Freudian theories of castration and political deficiency. The work collects a dossier of texts that are befallen by the oversignifying tendencies of inbound catastrophe. Cixous, Genet, Tarantino, Jelinek, and others are scanned for the rhetorical lesions and narrative loopholes that constitute our modernity."
—Avital Ronell, author of Complaint: Grievance among Friends
Performative Opacity in the Work of Isabelle Huppert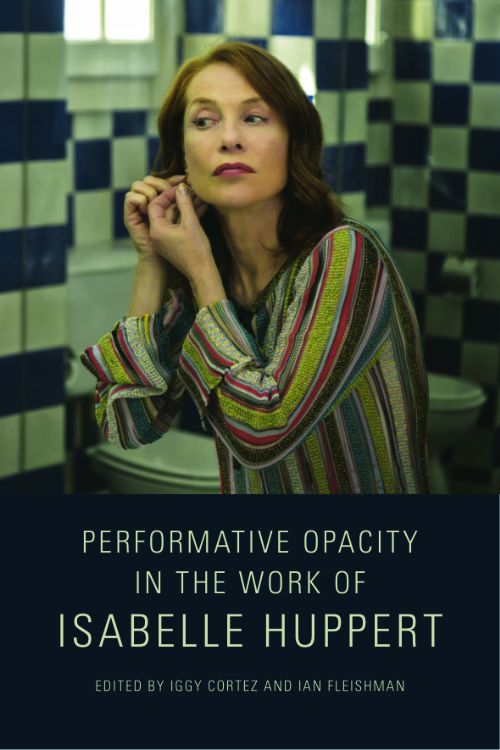 Coedited with Iggy Cortez, Performative Opacity in the Work of Isabelle Huppert argues that the career of this singular French actor—constituting a corpus of well over a hundred films—offers a unique testing ground for current approaches in film studies and affect studies. Attention to Huppert's performances can reframe recent discussions on the social and cultural dimensions of emotion and normativity through a compelling paradox: her roles tend to express grandiose and overwhelming conditions central to debates in the humanities—negativity, dispossession, trauma—but through elusive and at times resistant or diminutive forms of expression: what J. Hoberman once called her "genius to distinguish 47 varieties of blankness." Including diverse contributions from an international line-up of established scholars, this volume examines Huppert's flat affect and other registers with an eye to their significance for cinema and media studies, queer and gender studies, star studies and world cinema.
Reviews
"This transporting collection seizes the key paradox of Isabelle Huppert's performance style—so frank, yet so enigmatic—as the launchpad for a series of inspired, surprising, persuasive analyses of her work. These essays also furnish fresh, rewarding lenses on affect and opacity, whiteness and nation, comedy and irony, motherhood and melodrama."
—Nick Davis, author of The Desiring Image

"Framed by an ambitious, imaginative introduction, this volume provides a welcome contribution for readers interested in Isabelle Huppert's astonishing career and powerful star image. It has much to teach a wider readership interested in affect, embodied performance, cinematic institutions, and screen cultures."
—Nick Salvato, author of Television Scales